This week, in "Guilty," Ted Grant becomes the main suspect after a body is found strung up in the Wildcat gym. Oliver and Laurel argue over Ted's innocence. Meanwhile, in flashbacks, when Maseo needs Oliver to remember where an informant for China White stashed key information, he asks Tatsu to help jog Oliver's memory. Roy shares a secret with Felicity.
While watching, did you spot all of the fun DC factoids in this episode? Check out our latest Fan Brain: Arrow video and share your reaction to this week's Easter eggs in the comments.
SPOILER WARNING: This video contains spoilers for Arrow Season 3, Episode 6 - "Guilty"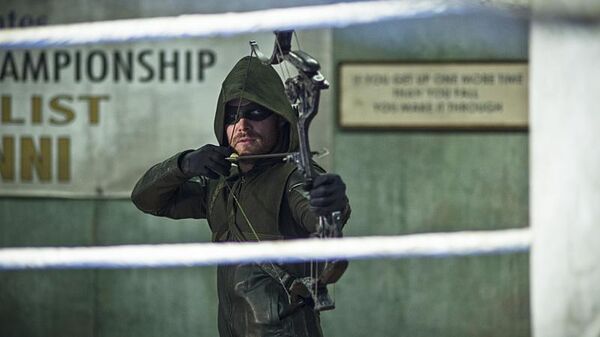 ---
---
Ad blocker interference detected!
Wikia is a free-to-use site that makes money from advertising. We have a modified experience for viewers using ad blockers

Wikia is not accessible if you've made further modifications. Remove the custom ad blocker rule(s) and the page will load as expected.